New FIAT Showroom in Fresno | Serving Selma, Sanger, Bakersfield, San Jose & Beyond
Our Studio is state of the art, come on down and see everything we have to offer drivers from Bakersfield, San Jose and beyond. We have a great tool to help you design the right FIAT 500 for you, the full color palette to find the right color for your 500, and a full coffee bar-complete with coffee, sodas, water and treats. FIAT of FRESNO will show to you that we are different, our vehicle is different, and most importantly that you are our #1 priority!

Coffee bar below, a great place to relax and discuss everything FIAT!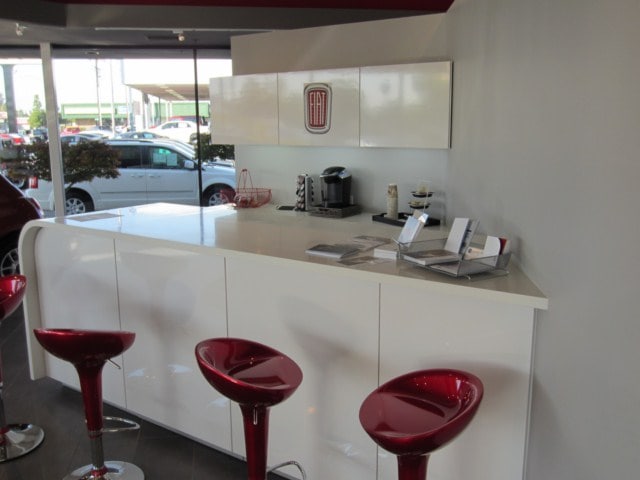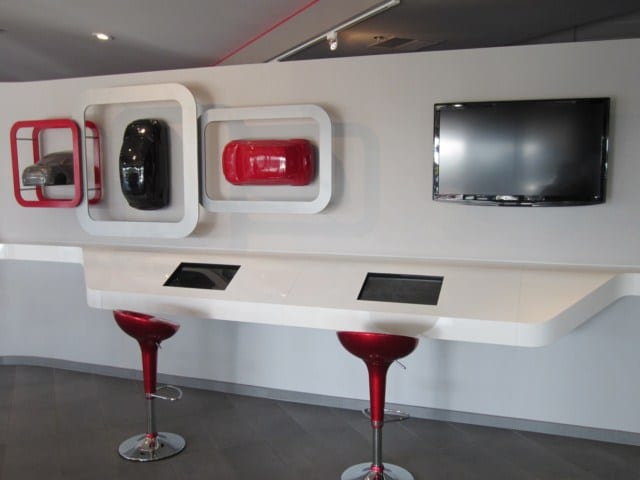 Our iShowroom feature will guide you through everything
                                                                                                                                              you need for your FIAT 500!



With its modern, simple design aesthetic and impeccable fit and finish; with its numerous vehicle personalization options and its fashionable Italian flair and soul; the FIAT 500 is Perfectly Tailored for America's sense of individuality, creativity, and style.
This vehicle of change has now arrived in America. Deeply rooted in Italian culture, values, sentiment and sensibilities, it will, like its ancestors, not just blend in. It will fully liberate your passion for life.
Staffed with new FIAT specialists and highly trained technicians, we at FIAT of Fresno are here to provide a comfortable, fun and worry-free automotive shopping and service experience. Stop by our Studio at 6150 N Blackstone Ave to see for yourself!